Dr. Jeff Cornelius
Associate Professor
Instructional Leadership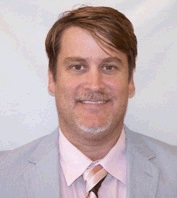 Stevens Hall 540
UNA Box 5031
Florence, AL 35632-0001
256.765.4619
---
**FALL 2018 OFFICE HOURS**
| | | | | |
| --- | --- | --- | --- | --- |
| Monday | Tuesday | Wednesday | Thursday | Friday |
| 8am–11:30am | 8am–11:30am | By Appointment | By Appointment | By Appointment |
---
---
Education

: 
Ed. D., Samford University, 2005
Ed. S., Samford University, 2003
M.Ed., University of North Alabama, 2002
B.S., Mississippi State University, 1997
---
Research

:
Instructional Leadership (International and State)
Teacher Leadership  (International and State)
Student Achievement (International and State)
---
Teaching Fields

:
Class A, Educational Administrator (Grades P—12)
Class AA, Educational Administrator (Grades P—12)
Class A, Secondary General Science (Grades 6-12)
---
Current Professional Affiliations:
Council for Leaders in Alabama  (CLAS)
Alabama Association of Professors of Educational Leadership (AAPEL)
Association for Supervision and Curriculum Development (ASCD)
---
Academic Honors and Awards:
Member, PHI KAPPA PI
Member, KAPPA DELTA PI
Lifetime Member, Golden Key National Honor Society
Recipient of the Alto Garner Scholarship Award at Samford University-The
award is for humility, integrity, compassion, commitment, loyalty and leadership
among other qualities.  
---
Recent Presentation/Publications Highlights

:
Presenter/Recruiter of LEAD Initiative for Graduate Programs in Education, University of North Alabama, August 2016- present
---
Experience

:

Before becoming an Associate Professor in Instructional Leadership, I worked in public education for 15 years.  During this time, my primary role was in a leadership capacity (12 years).  My roles included serving as a teacher, assistant principal, principal and assistant superintendent.

As a classroom teacher, I learned students have many needs. My pedagogical methods quickly included learning how to differentiate my instruction to reach the many different learning styles. I also learned to never allow an excuse to stand in the way of increasing student achievement.

As a school based instructional leader, I know what it takes to successfully lead a school. I began my career as a principal, working at a school with the lowest test scores in the district. At the end of five years, this same school was the highest of all the schools in the district. It was a collaborative effort with the staff, students, parents and stakeholders that catalyzed the beginning of a great success.

As a district leader, I have implemented many changes to ensure all students are successful. Among these changes included an Advanced Placement Program at each high school in the district.  As a result, the school district (with the hard work of my principals and staff) demonstrated steady growth in student achievement. I have a comprehensive knowledge of school law. Some of my specific responsibilities included school law/policy issues, zoning issues, desegregation issues, transportation issues and strategic planning.  Furthermore, I successfully completed the Alabama Superintendent's Certificate in all three areas: education law, curriculum/instruction and school finance.

As an Associate Professor in Instructional Leadership at the University of North Alabama, I continually collaborate with practicing educators, instructional leaders, and superintendents to bridge the gap between theory and practice within my courses.  My courses include applied research, school law, ethics and curriculum.  Please contact me if I may be of further assistance.