Alumni Pride/Mane Benefits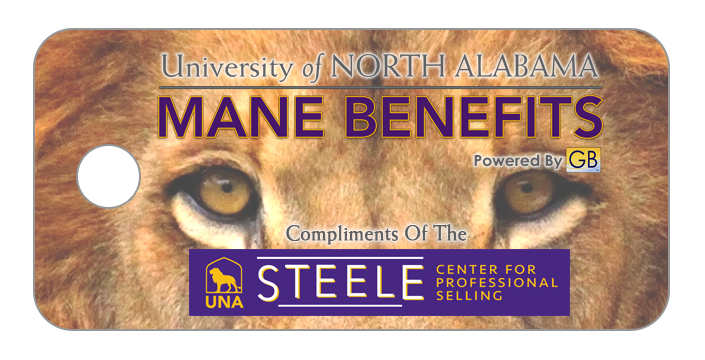 Show your Alumni Pride!
Make a minimum $50 tax deductible annual gift to a UNA Alumni Fund or 1830 Fund and receive a Mane Benefits discount card!
The UNA Alumni Association is partnering with UNA Mane Benefits to make discounts available to all alumni! 
Mane Benefits Membership Includes:
Mane Benefits Card

Alumni Lapel Pin
Discounts at various businesses in the UNA area!
*Cards expire each year on August 31 so be sure to give annually to keep the discounts coming!
Library Access for Alumni
Take advantage of the resources at Collier Library by becoming a Friend of Collier Library! Make a donation of $25.00 or more to gain access to borrow books, movies and other items while also supporting enhancements to the library! Click below to learn more and give today!