Our Why
It is our duty to ensure North Alabama's female student-athletes have equitable access to scholarships, facilities, and experiences during their time on campus. We want to empower our female student-athletes and Women's programs to have every chance to compete at the highest level possible. Additionally, we want to support and commemorate this historic moment as we honor and remember those who have blazed the trail for Women in sports.  
What is Title IX?
Title IX is the landmark gender equity law enacted as part of the Education Amendments of 1972, banning sex discrimination in federally funded education programs. The legislation requires public schools to ensure equitable sports opportunities to students, regardless of gender, and has provided greater inclusion of women in sports.  
Who is Impacted?
By supporting the $50 for 50 campaign, you are directly impacting the lives of our female student-athletes. Through your generosity, you will be providing resources that will continue to shape the trajectory of our eight Women's programs and assist them as they continue to grow and evolve. 
$50 for 50 Campaign
As we honor the 50th anniversary of Title IX, we invite you to partner with UNA Athletics by giving a gift of $50 or more to support our Women's programs. This historic moment in history has paved the way for female student-athletes to pursue their dreams, and your gift will have a profound impact on the future of Women in sports.  
In partnership with UNA's First Lady, Dena Kitts, the $50 for 50 campaign is offering you the unique opportunity to gain membership to the Women of Influence program through a gift of $250. This gift will include the cost of the membership to Women of Influence and provide $50 for our Women's sports programs.  
On behalf of UNA Athletics, thank you for thoughtfully considering supporting our female student-athletes on the 50th anniversary of Title IX. 
Roar Lions!  
UNA Women's Championships  
31 Conference Championships

 

4 Tournament Championships

 

49 Team NCAA Tournament Appearances

 

7 NCAA Regional Championships

 

2 NCAA National Championships 

 
1981-82 
Women's sports move under the NCAA for the first time.

 
1982-83 
The Gulf South Conference begins competition in women's sports and awarding first women's championships.

 

UNA wins first Gulf South Conference women's championship in any sport – taking the 1982 volleyball title.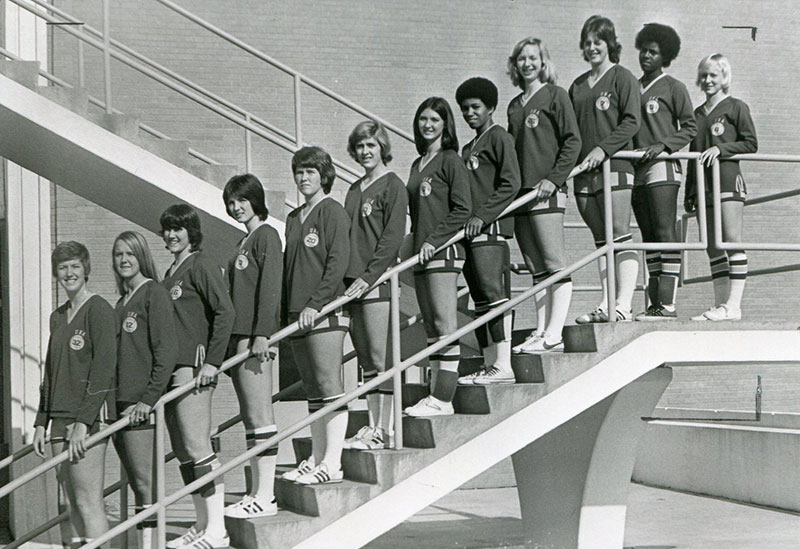 1975 Volleyball Team – Won First Women's Title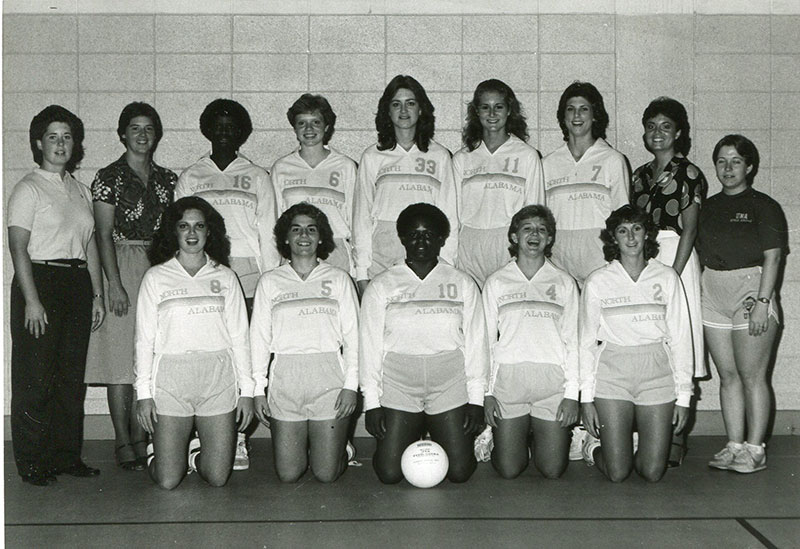 1982 Volleyball Team – Won First GSC Championship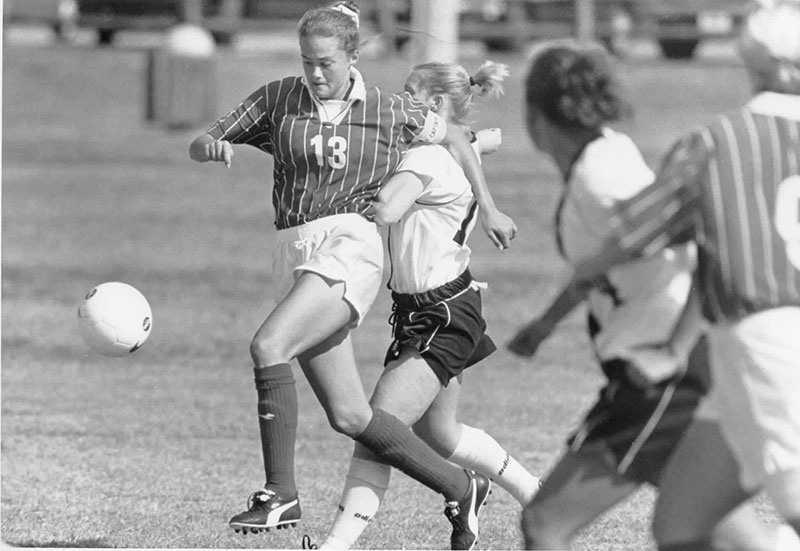 1997 Brandi Eveland – First Soccer Season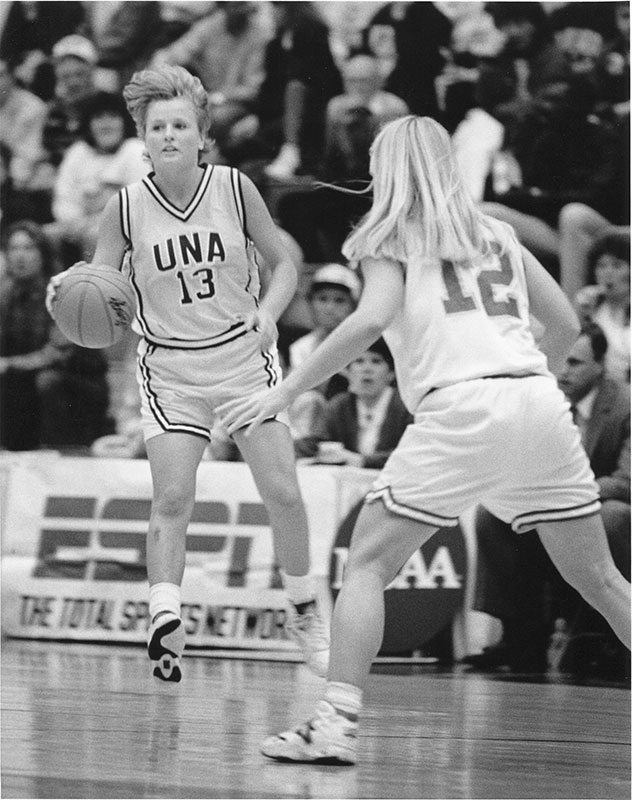 1994 Starr Ferguson - WBB Final Four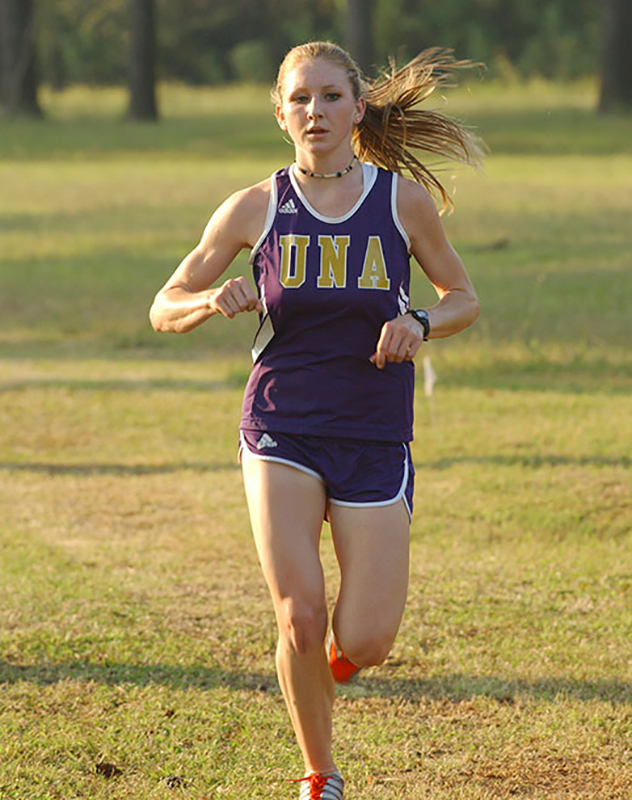 2004 Emry McKay 3-time All American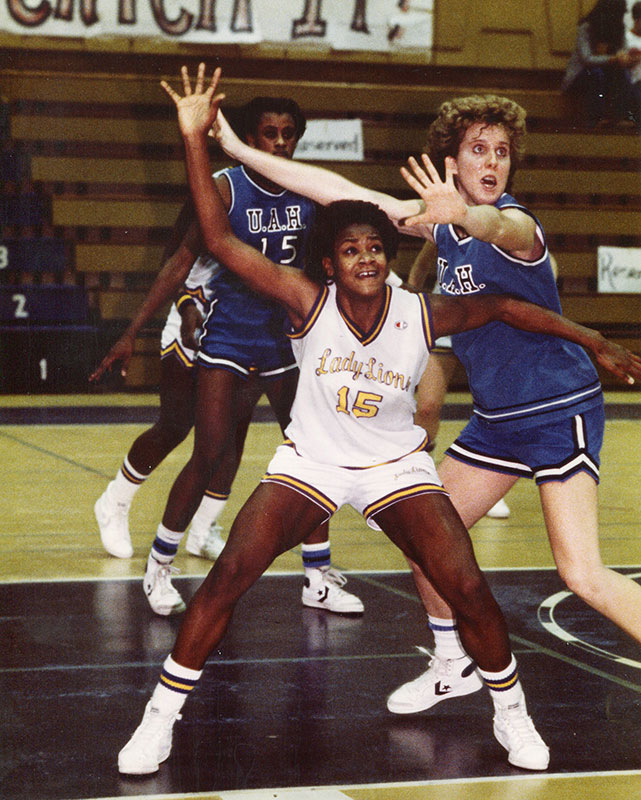 1984 All American LaConger Cohran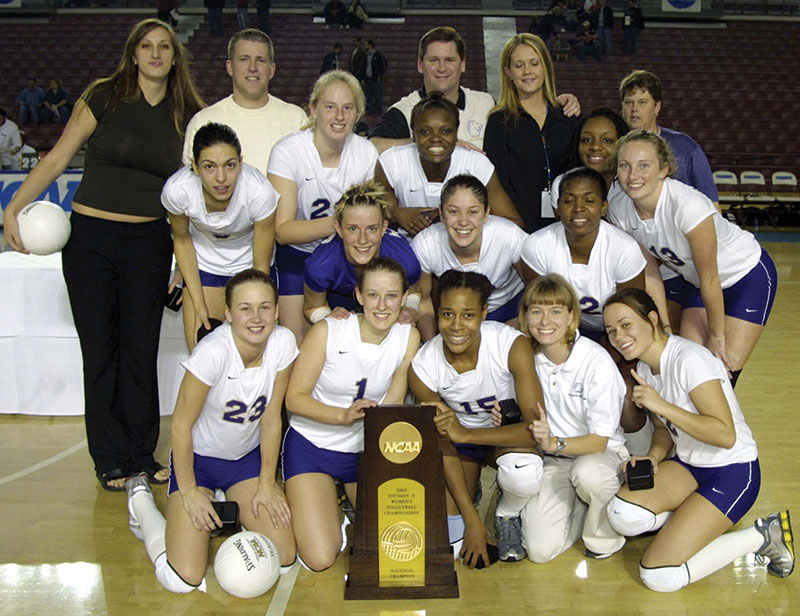 2003 Volleyball - National Champions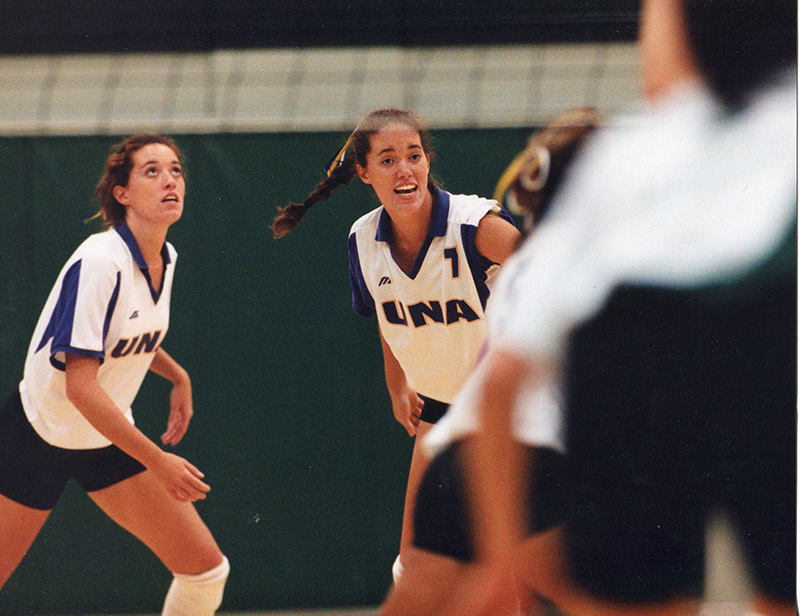 1996-99 Price Sisters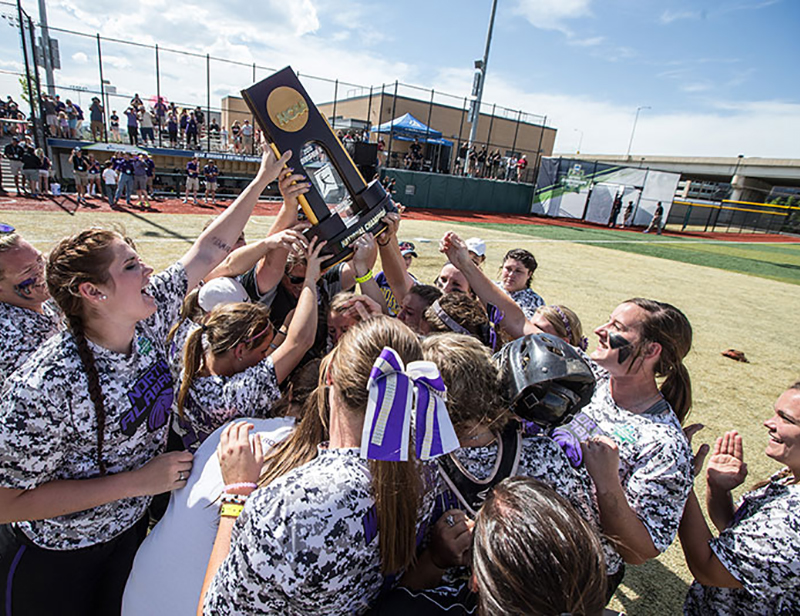 2016 Softball - National Champions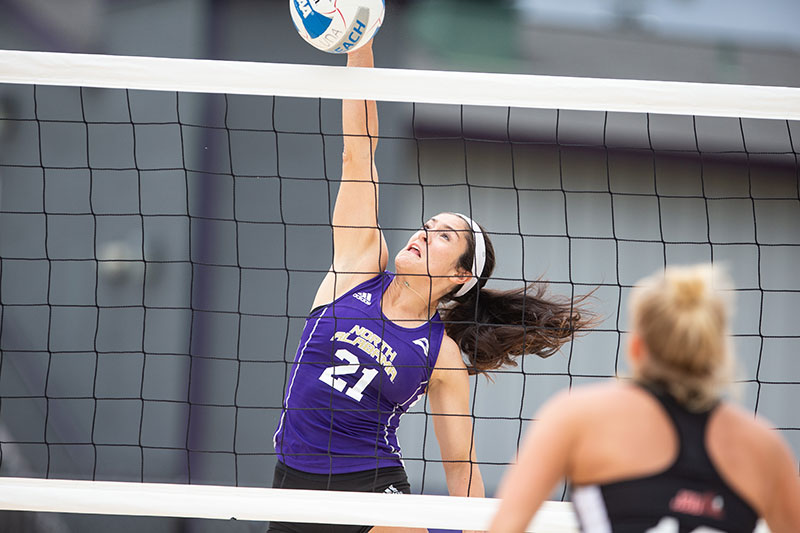 Beach Volleyball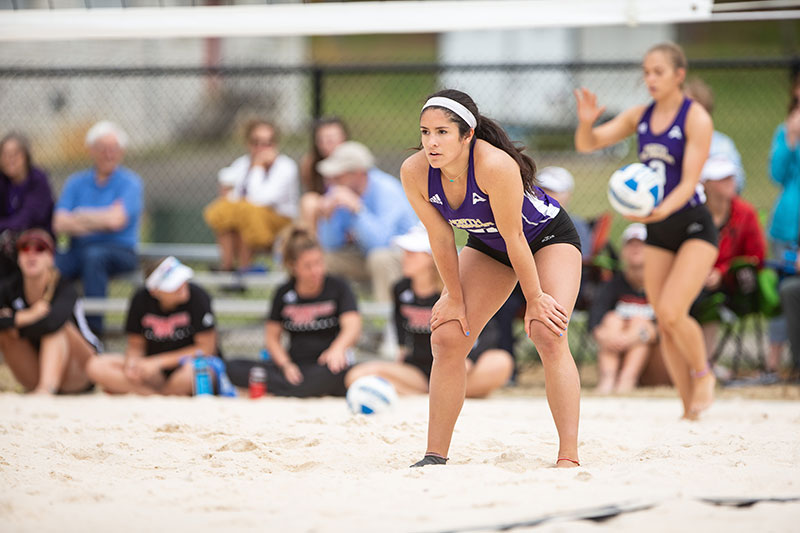 Beach Volleyball