New Faculty Members 2018-2019
Welcome!
Meet Our New Faculty
The Office of Academic Affairs and Provost proudly welcomes new faculty to the University of North Alabama community!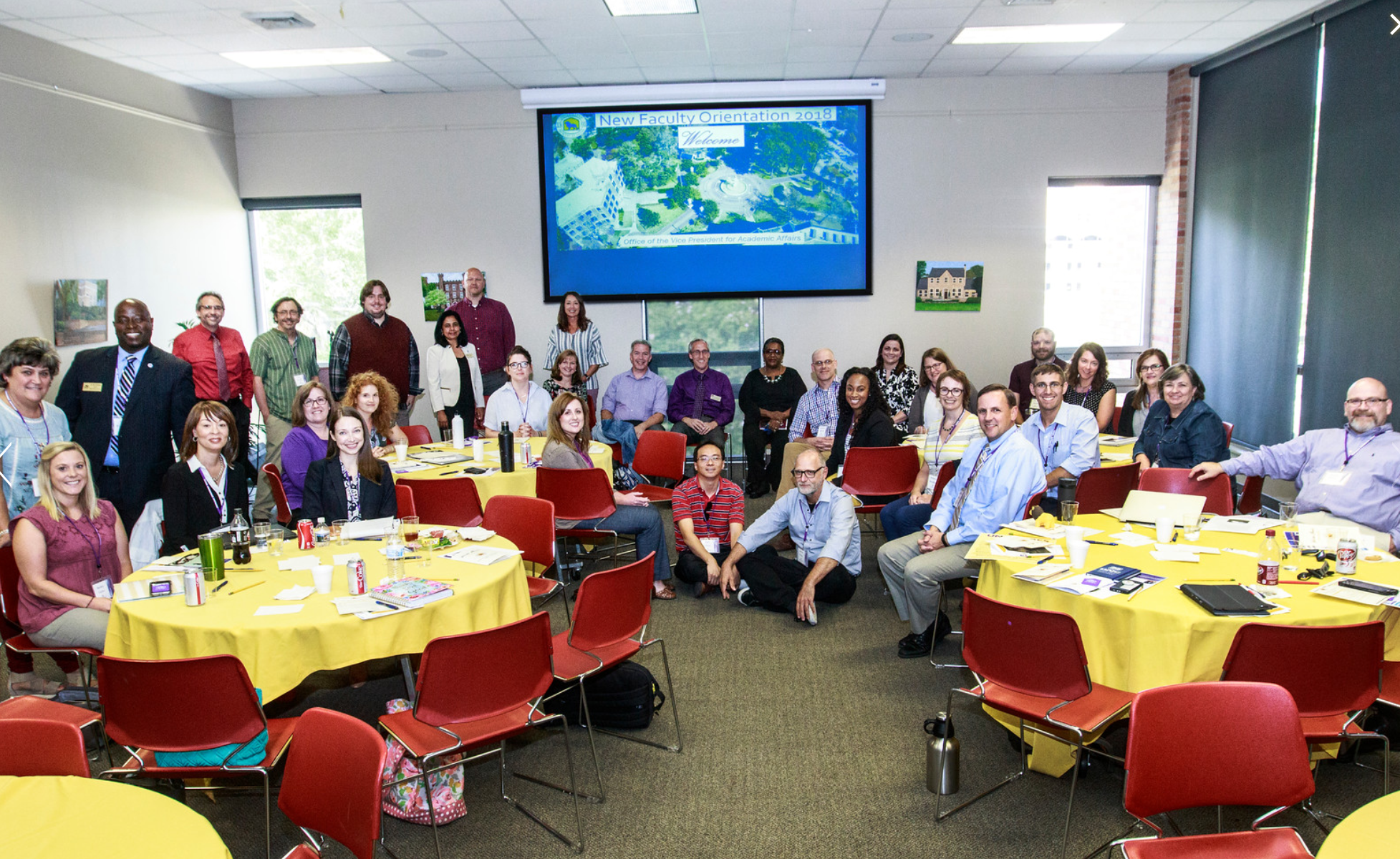 NEW FACULTY 2018-2019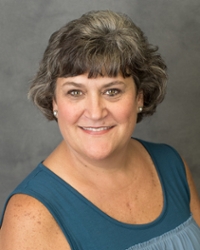 Lori Alford
Kindergarten Teacher, Kilby Laboratory School
Ms. Lori Alford is currently a Kindergarten Teacher at Kilby Laboratory School. She has taught kindergarten for 30 years.  She received her master's degree from the University of Southern Mississippi and her bachelor's degree from Mississippi State University. She was honored to be selected as Teacher of the Year for Clinton Public School District of Clinton, Mississippi in 2002 and Educator of the Year for Russellville City Schools of Russellville, Alabama in 2015. Lori is married to Tim Alford and they have three daughters.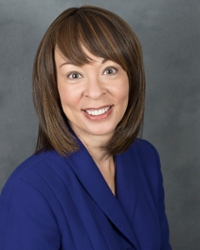 Jacquelyn Allen
Visiting Instructor, Health and Human Performance 
Ms. Jacquelyn Allen is currently a Visiting Instructor in Health and Human Performance with a dual role of managing wellness initiatives for UNA.  She has a master's degree in Health and Human Performance with a concentration in Wellness and Health Promotion from UNA and a bachelor's degree in Business Management from UNA.  Jacquelyn spent 25 years in Human Resources at Blue Cross and Blue Shield of Alabama specializing in the areas of recruiting, employee relations, and management.  She is also a certified Integrative Health Coach who enjoys coaching her clients to live a healthy lifestyle. She is a native of Florence who enjoys walking, reading, writing, travelling, and decorating.  Jacquelyn is an avid animal learner and the proud pet parent of a toy poodle named Sir Winston.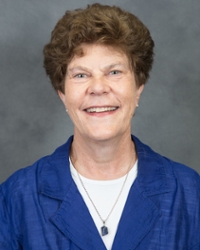 Sara Lynn Baird, Ph.D.
Associate Dean, College of Arts and Sciences
Dr. Sara Lynn Baird currently serves as Associate Dean in the College of Arts and Sciences at UNA. She previously served in academic and administrative positions at Auburn University and Louisiana State University.  Dr. Baird has been active in the American Choral Directors Association in a variety of roles including as President for Southern Division and in the National Association of Schools of Music, the accrediting agency for university music programs. She holds degrees in Voice from The Florida State University and the College Conservatory of Music at the University of Cincinnati; and a Ph.D. in Choral Music Education from Florida State University.  She has published several articles and has conducted numerous choral performances throughout her career.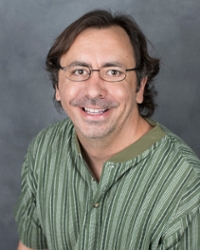 Eric Becraft, Ph.D.
Assistant Professor, Department of Biology
Dr. Eric Becraft currently serves as Assistant Professor in the Department of Biology at UNA. He holds a bachelor's degree in Biology from the University of Texas at Austin and a Ph.D. in Ecology and Environmental Sciences from Montana State University. He has authored several publications on biology, biotechnology, and genomes. His post-doctoral work includes the Bigelow Laboratory for Ocean Sciences, Northern Illinois University and Montana State University. His research focuses on microbial speciation and genetic modes of adaptation; the identification of uncultured Bacterial and Archaeal phyla and their contributions to the evolutionary history of microbial life on Earth and the study of microbial diversity, ecology, and evolution in the context of microbial community structure and function.
Julia Bernier, Ph.D.
Assistant Professor, Department of History
Dr. Julia Bernier is currently an Assistant Professor in the Department of History. Her work focuses on slavery and abolition in the United States. She completed her Ph.D. in African American Studies from the University of Massachusetts Amherst in 2017. She has taught at UMass Amherst, the College of Wooster, and Georgetown University. Before joining UNA, Julia was a Mellon Postdoctoral Fellow for the Study of Slavery at Georgetown.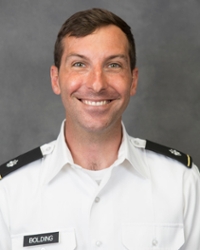 Lieutenant Colonel Perry R. Bolding
Chair, Military Science Department 
Lieutenant Colonel Perry R. Bolding is the Chair of the Military Science Department. Originally from Oneonta and Decatur, Alabama, he received his commission and undergraduate degree from Birmingham-Southern College. He later earned his MBA from Duke University and taught Economics and Personal Finance at the United States Military Academy at West Point. Perry is a career logistics officer and has served in the 82nd Airborne Division and the 75th Ranger Regiment. His academic interests include Leadership, Personal Finance, and Behavioral Economics. Perry and his wife, Becky, reside in Killen with their four children.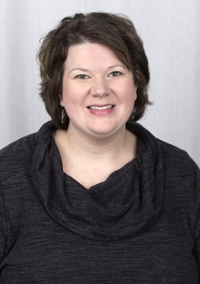 Stephane Bolton
First Grade Supervising Teacher, Kilby Laboratory School
Ms. Stephane Bolton is the first grade supervising teacher at Kilby Laboratory School. Stephane graduated from UNA in 2004 and was awarded the Keller Key. She went on to pursue graduate degrees at UNA in 2008, 2014, and 2017. She has an Education Specialist degree in Elementary Education and is a National Board Certified teacher. She has been an educator for fifteen years and has served in roles as primary grade teacher, instructional coach, and assistant principal. Her passion is teaching young students and helping prepare future educators for success in the classroom.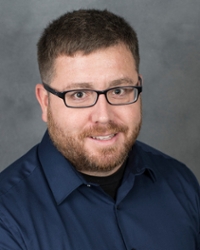 Travis Cronan, Ph.D.
Visiting Instructor, Department of Communications
Dr. Travis Cronan is a Visiting Instructor teaching Television Production courses in the Department of Communications. He holds a master's degree in Electronic Media from Kutztown University of Pennsylvania and a bachelor's in Media Communication & Technology from East Stroudsburg University of Pennsylvania. Currently, he is working on his Ph.D. at the University at Buffalo within the Science of Learning program, with a focus of multimodal research. Travis has over seven years of experience working for Blue Ridge Communication TV 13 in Pennsylvania. At TV 13 he worked in a production truck filming live sports and other events. Travis was a full-time instructor at Bloomsburg University of Pennsylvania for three years teaching studio production courses, within the Mass Communications degree program. He has also taught part-time at Albright College teaching video production and video editing courses. Travis moved to Florence Alabama from Pennsylvania during June of 2018 with his wife and two young sons.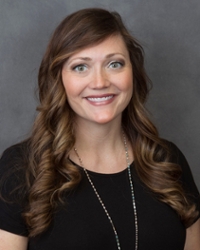 Melissa DeFoor, RN
Instructor, Anderson College of Nursing and Health Professions
Ms. Melissa DeFoor is an instructor for the Anderson College of Nursing and Health Professions. She graduated in 2017 from UNA with her master's degree in Nursing Education. Melissa has been a registered nurse since 2010.  She has a background in medical –surgical, intensive care and maternal and neonatal health. Melissa's background includes being a Lamaze certified childbirth educator and a nurse manager for Women's and Children's Services at Eliza Coffee Memorial Hospital.  Her passion for education lead her to begin her career as an adjunct clinical supervisor in 2013 at UNA. She is a member of Sigma Tau International Nursing Honors Society, Phi Theta Kappa Honors Society, Association of Women's Health, Obstetric and Neonatal Nurses, American Nurses Association, Lamaze International, Childbirth and Postpartum Professional Association, and Phi Mu Fraternity.  Melissa's goal as an educator is to continually strive to incorporate innovative approaches to improve nursing education.  She believes that teaching future nurses is vital for continuing to provide exceptional health care to our society.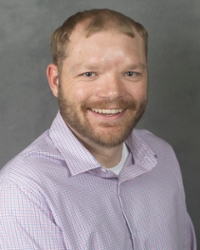 Jacob Dittel, Ph.D.
Assistant Professor, Department of Biology
Dr. Jacob Dittel is currently an Assistant Professor in the Department of Biology. His research primarily focuses on seed dispersal mutualisms and competitor interactions between granivorous rodents.  While growing up in the northern deciduous forests in Wisconsin, he acquired a passion for the outdoors and natural history, and the seemingly nutty behavior of foraging squirrels in the fall has fascinated him throughout his life.  Trying to understand their behavior and the role they've played in shaping the forests he loves has been the largest source of inquiry in his research.  Dr. Dittel received his B.S and M.S from the University of Wisconsin – Oshkosh where he characterized seed dispersal mutualisms between palms and two species of rodents in central Panama. He received his Ph.D. at the University of Nevada, Reno in Ecology, Evolution and Conservation biology, and studied competitor interactions between ecologically similar species of granivorous rodents.  Currently, Dr. Dittel's research quantifies the efficacy of sage-brush steppe restoration and the influence of seed-dispersing animals on management practices.
Terri Lynn Garrison, Ph.D.
Assistant Professor, College of Education and Human Sciences
Dr. Terri Lynn Garrison is an Assistant Professor in Early Childhood Education in the Elementary Department of the College of Education and Human Sciences. She brings over 35 years of experience in the early childhood field including preschool, PreK, and K teacher, preschool administrator, and university faculty member.  Dr. Garrison brings a passion for supporting play-centered classrooms and family engagement.  She has numerous conference presentations at the local, state, and national level.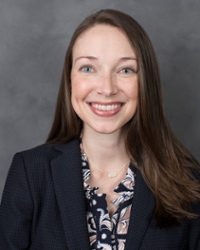 Erin Gillespie, Ph.D.
Assistant Professor, College of Business 
Dr. Erin Gillespie currently serves as an Assistant Professor of Marketing. She received her PhD from the University of Mississippi and her MBA and B.S. in Marketing from Auburn University. Dr. Gillespie serves as the Corporate and Student Engagement Coordinator for the Steele Center for Professional Selling.  Her teaching interests include professional sales, strategic marketing, and promotions.  Her industry experience includes positions as a pharmaceutical sales representative in Northwest Alabama and as an assistant media strategist at an Atlanta advertising agency.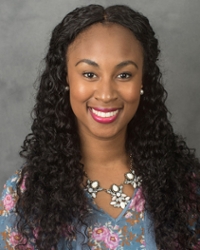 LaKeva Harris, FNP
Nursing Instructor, Anderson College of Nursing and Health Professions
Ms. LaKeva Harris is a Nursing Instructor in the Anderson College of Nursing and Health Professions (ACONHP) at UNA.  She received a B.S. in Nursing at UNA in May of 2011.  She also has a family nurse practitioner degree from Troy University and is currently working on her PhD in nursing at the University of Tennessee in Knoxville.  Ms. Harris enjoys traveling, reading, and spending time with her family in her spare time. She is thrilled to be back as a part of the UNA ACONHP faculty.  She was born and raised in Florence, Alabama where she currently resides with her husband, Rodney, and their two daughters.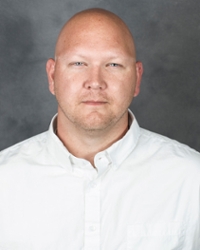 Christopher L. Klein, Ph.D.
Associate Professor, Department of Psychology 
Dr. Christopher Klein is an Associate Professor in the Department of Psychology.  He received his PhD and master's in Cognitive Psychology and a bachelor's in Psychology from the University of Alabama in Tuscaloosa, Alabama. Dr. Klein is interested in the automatic processes of learning and attention, as well as the neurological bases of those processes. Additionally, he is specifically interested in how these processes may function differently in persons with Autism, and how those differences may be related to symptoms of the disorder. His research topics include the social-cognitive domain, specifically related to how people automatically process social information, and how that affects our decision-making and behavior. He also has an interest in Scholarship of Teaching & Learning (SoTL), specifically how the things we do in the classroom in the Psychology domain affect how students use the information, such as myth endorsement or viewing Psychology as a science. Dr. Klein has co-authored publications on autism, and presented at many meetings, associations and national conferences on topics ranging from intellectual and developmental disabilities to cognitive learning concepts and theory.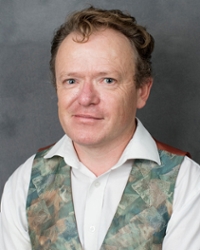 Benedict Lowe, Ph.D.
Associate Professor, Department of History
Dr. Benedict Lowe is an Associate Professor in the Department of History. He is a specialist in the economy of the Roman World focusing in particular in the Iberian Peninsula and its relationship to the Mediterranean and Atlantic Worlds. He received his PhD from the University of Edinburgh and a BA (Hons) in Archaeology and Ancient History from Durham University. He is the author of Roman Iberia: Economy, Society and Culture (Duckworth, 2009) and has two forthcoming books: Cádiz: a History (Routledge) and The Greeks in the Far West (edited with Jens Krasilnikoff) (University of Pennsylvania Press). He has taught in the US, England and Denmark before coming to UNA in 2018.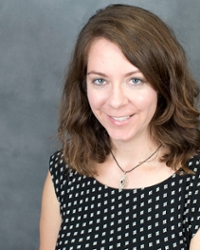 Andrea Nate, Ph.D.
Assistant Professor, Department of Foreign Languages 
Dr. Andrea Nate is an Assistant Professor in Modern Foreign Languages in the Department of Foreign Languages. She received her Ph.D. and A.M. in Hispanic Studies from Brown University, her M.A. in Spanish from the Middlebury College School in Spain, and her B.A. in Spanish from The College of New Jersey. Originally from New Jersey, she moved to Florence from Missouri, where she held a position for two years as Visiting Assistant Professor at Truman State University and A.T. Still University, School of Osteopathic Medicine. Andrea's teaching focuses on Spanish for the Medical Professions, teaching literature and culture through food and dance, and study abroad in Spain. She has taught Medical Spanish at A.T. Still University, the Brown University Medical School, and Truman State University. At UNA she hopes to design a medical Spanish program that would be of interest to our many Nursing majors. Dr. Nate also teaches Hispanic dance and Spanish cooking and hopes to offer classes and demos to UNA students and faculty. Her research focuses on the literature of medieval and early modern Spain. In particular, she examines issues of religious coexistence in texts written by Spanish authors of Jewish, Christian, and Islamic descent. As for her free time, Dr. Nate is looking forward to joining the Shoals Cycling Club and the Muscle Shoals Sailing Club.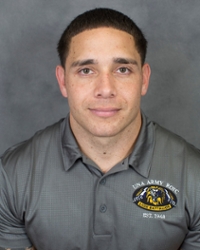 Captain Jaime Navarro
Assistant Professor, Military Science Department
United States Army Captain Jaime Navarro is a career Army Officer with over 10 years of active duty military service. He currently serves as Assistant Professor in Military Sciences. His military service encompasses a variety of leadership and management positions that span across three continents, including deployments to Afghanistan part of Operations Enduring Freedom and the Republic of South Korea (ROK). Throughout his career, he served on multiple staffs and as a unit commander in support of the Department of Army and Department of Defense (DOD) initiatives. Over the years, he conducted daily liaison activities and executed training for hundreds of U.S. and Foreign government personnel in support of various defense efforts.  During his service in the ROK, he also provided annual military and leadership training to the ROK Military Academy Cadets (U.S. Military Academy equivalent) through a military partnership program. CPT Navarro's professional military education includes the US Army Infantrymen Course, Air Assault School, and the Army Officer's basic and Advanced Courses. He has also completed multiple advanced DOD training courses throughout his career. Civilian education accomplishments include an undergraduate degree in Criminal Justice from Columbus State University, with a minor in Advanced Leadership and Military Science. As an Army ROTC cadet, he ranked among the top ten percent of Army cadets in the nation and was a distinguished military graduate.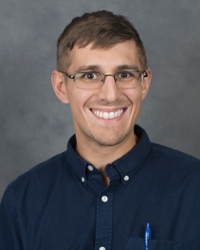 Andrew Schoenherr, Ph.D.
Instructor, Department of Biology
Dr. Andrew Schoenherr works as the primary laboratory coordinator for the 101 and 111 level courses in the Department of Biology. In addition to teaching several lab sections, the Michigan native also maintains the university greenhouse, overseeing a collection of diverse plant species. The eldest of nine children, Andrew earned his Bachelor's degree in Biology from Saginaw Valley State University while simultaneously working as a zookeeper. After graduating in 2014, he moved west to attend the University of Northern Colorado for graduate school. Under the direction of Dr. S. Karen Gomez, his research examined the three-way relationship between potato plants, leaf-chewing insects, and mycorrhizal fungi. Following the completion of his Master's degree, Andrew and his wife married in August of 2017. Accepting a year-long visiting assistant professorship at Adams State University, they relocated the couple to Alamosa, Colorado, where Andrew taught both introductory and senior level biology courses.  Both Andrew and his wife are very excited to live in the Shoals area and to be a part of a friendly community. These self-proclaimed board game enthusiasts look forward to raising chickens and honeybees in the near future, but will likely be busy with baby Schoenherr, expected to arrive in September 2018.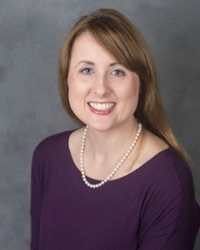 Amy Seay, RN
Instructor, Anderson College of Nursing and Health Professions
Ms. Amy Seay currently serves as an Instructor in the Anderson College of Nursing and Health Professions. She is originally from Birmingham, Alabama and has been a nurse for 15 years. She received her BSN from the University of Alabama in 2003 and MSN from The University of Alabama at Birmingham in 2008. She has worked in a variety of nursing settings including cardiac critical care, cath lab, quality, infection control, and school nursing. She has served as a preceptor for BSN and MSN students at UNA. She has also taught both fundamental and Level-3 med-surgical clinical. When not at work, she enjoys spending time with her husband Daniel and their four little girls. Her favorite past-time is spending time with the girls baking and going for walks. She enjoys traveling, visiting relatives, and seeing new sites.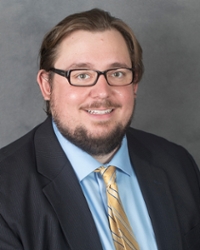 Mike Stocz, Ph.D.
Assistant Professor, Department of Health, Physical Education, and Recreation
Dr. Stocz is an Assistant Professor of Sports Management, with research areas focused on Communication in Sport, in particular Social Media, as well as Risk Management in K-12 athletics. Dr. Stocz grew up in Greer, South Carolina, and is an alumni of Winthrop University. He earned his Master's degree from Ithaca College, followed by his Ph.D. from the University of New Mexico. Dr. Stocz's professional background is in media, as he worked gameday production for ABC/ESPN & Charter, while working full time for a CBS Affiliate in Spartanburg, South Carolina (WSPA-TV). Dr. Stocz has publications on topics such as media communications and the American Outlaws, risk management in high school baseball, social media analyses on the Tony Stewart and Kevin Ward, Jr., incident, and ethical teaching practices in physical education environments. Dr. Stocz is a member of the International Association for Communication and Sport and the International Motor Racing Research Center. Dr. Stocz has a lovely fiancé, Lindsey Pittington, and a fur baby, Brooks. In his spare time, Dr. Stocz enjoys scuba diving, fishing, and attending NASCAR events. Dr. Stocz is a Green Bay Packers fan/owner.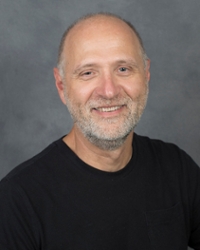 Kevin Stoltz, Ph.D., ACS, NCC
Associate Professor, College of Education and Human Sciences 
Dr. Kevin Stoltz is an Associate Professor in the Department of Counselor Education at the University of North Alabama. He teaches graduate courses across the counseling curriculum and specializes in assessment, research, and career counseling. He earned his Ph.D. in Counselor Education from Georgia State University. Kevin is a National Certified Counselor and Approved Clinical Supervisor. His research interests include psychometric methods in counseling, career assessment with early recollections and other qualitative assessment techniques, career transition, and the integration of career and mental health counseling. Kevin is published in national and international journals regarding, career techniques used in counselor supervision, career transition, applications of motivational interviewing in career counseling, and Adlerian constructs used in career counseling. He has presented at national and international conferences and consults on career issues and research across the globe. His professional activities include serving as Chair of the Mentoring Committee and Research Committee for National Career Development Association (NCDA). Currently, he is co-editing a new edition of a guide for career assessment with NCDA. He has provided invited editorial service to the Journal of Vocational Behavior, Clinical Supervisor, and British Journal of Guidance and Counseling. Additionally, he serves on the editorial boards of Measurement and Evaluation in Counseling and Development, Journal of Individual Psychology, and the Lifespan Journal.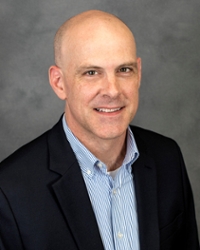 Jonathan F. Sullivan, Ph.D.
Professor, Department of Engineering Technology
Dr. Jonathan Sullivan is a Professor in the Department of Engineering Technology. Dr. Sullivan previously worked at McNeese State University in Lake Charles, Louisiana, where he taught chemical engineering for over 12 years. He earned his Ph.D. in Chemical Engineering at the University of Alabama in 2002 and maintains a Professional Engineering (PE) license in the state of Wyoming. During his time at McNeese, Dr. Sullivan served appointments as Head of the Engineering Department as well as the College of Engineering's Freshman Coordinator. In addition to his academic background, Dr. Sullivan's industrial experiences include work as a process engineer at the Farley Nuclear Power Plant (Southern Company) and as the engineer in charge of the scanning electron microscopy lab for the Materials Science and Engineering department at UAB. Dr. Sullivan's primary professional interests focus on the continuous improvement of engineering and technology education through active, industry-focused experiential learning.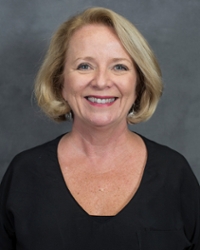 Ellen Peters Williams, Ph.D, RN
Associate Professor, Anderson College of Nursing and Health Professions
Dr. Ellen Williams is an Associate Professor in the Anderson College of Nursing and Health Professions. She completed her BSN and MSN at the University of Tennessee Health Science Center, where she graduated from the Psychiatric Mental Health Nursing Clinical Nurse Specialist track. She completed her Ph.D. at the University of Mississippi Medical Center School Of Nursing where her published dissertation focused on obesity among Black women and girls. Her research interests include hermeneutic phenomenological research, women and girls' health and body size, population health, irritable bowel disease, and stigma. She is a member of Sigma Theta Tau Nursing Honor Society, the American Nurses Association, Southern Nursing Research Society, and the International Family Nursing Association.